Visual Guide to the American Class System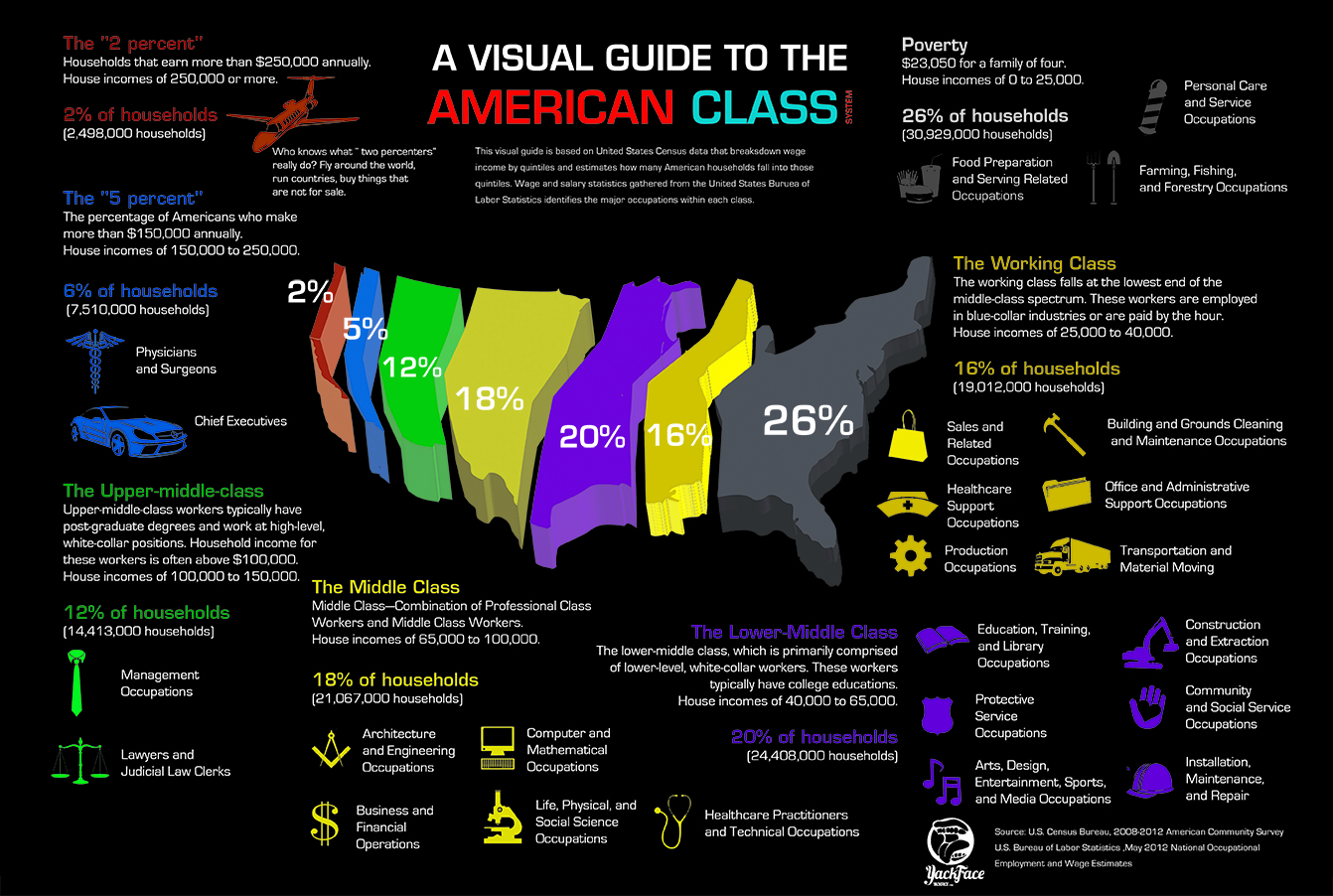 According to PEW survey most Americans actually don't know what class they fall into. Do you know? Take a look at this info graphic to find out, and then take a look at the major occupations if your curious about what it takes to make into the next class.
This infographic is based on United States Census Data that breaks downs wage income by quintiles and estimates how many Americans fall into those quintiles. Wage and salary statistics gathered from the United States Bureau of Labor Statistics identifies the major occupations within each class.